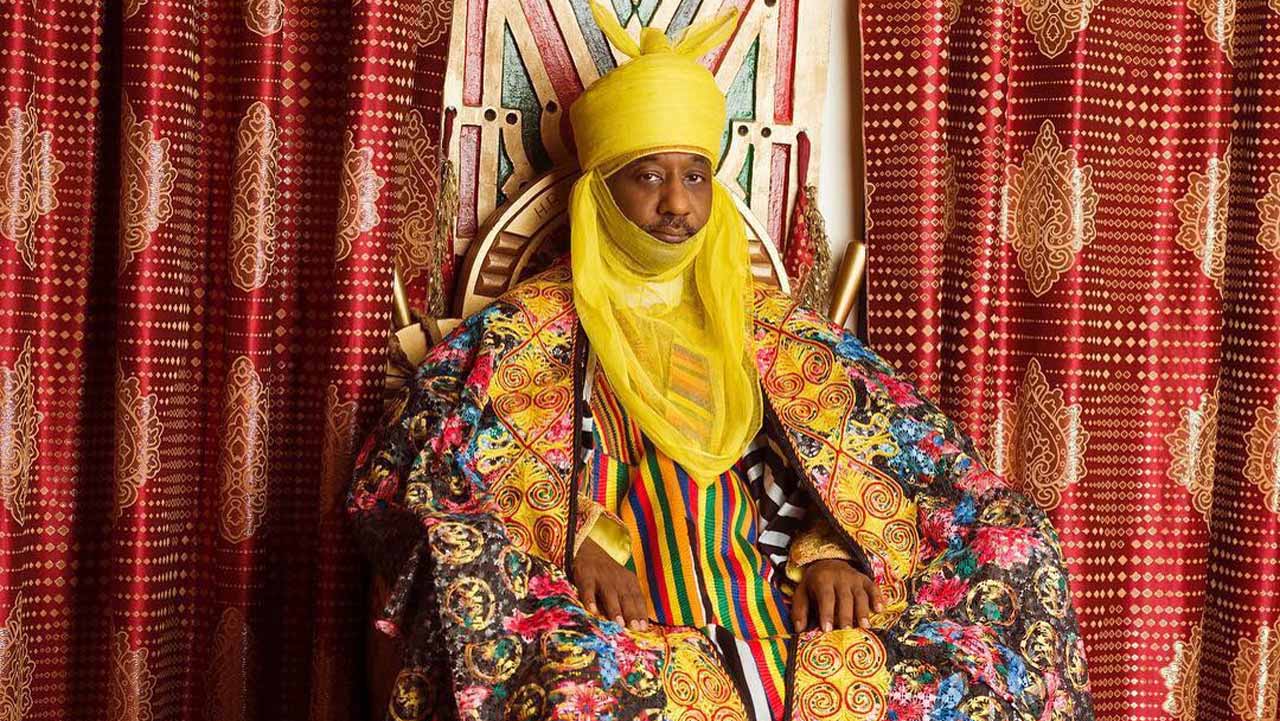 His Highness, The Chancellor Muhammad Sanusi II, CON.
The Chancellor, His Highness, Muhammad Sanusi II, CON, was born in Kano on 31st July 1961. He attended St. Anne's (a catholic Missionary) Primary School in Kaduna, King's College, Lagos (1973 – 1977) and Ahmadu Bello University, Zaria (1977 – 1981), where he graduated and obtained a degree in Economics. He later attended the Africa International University in Sudan where he studied Shari'ah and graduated with a First Class Honors Degree – Cum Laude. He was motivated by his illustrious scholarly heritage, especially his grandfather Khalifah Sir Muhammadu Sanusi I, and his ancestors, the Imams and Qadis of Kano.
He started his working career as a lecturer at Ahmadu Bello University, Zaria before leaving to join ICON Limited Merchant Bankers as a Credit Officer, where he rose to the position of Assistant Manager and later as the Area Manager (Kano Area Office), from where he left to further his studies in Sudan. After he returned to the banking sector, he continued his work with excellence and was one of the best Risk Managers in Nigeria. He was at the United Bank of Africa Plc (Deputy General Manager) and later First Bank Plc, where he served as Executive Director and then Managing Director, before his appointment as the Governor of the Central Bank of Nigeria.
He contributed to public debates using his knowledge and intelligence. He is an original thinker on several national issues in the public domain. This earned him respect at various international gatherings of scholars, more than most conventional academics. He was described as a foremost Muslim thinker in Nigeria. He is fearless and consistent in his arguments.
During his tenure as a Governor of the Central Bank of Nigeria (CBN), the Financial Times of London awarded him with the Central Bank Governor of the Year, Global and Africa Year 2011.
Another area in which he excelled more than any other governor of the Central Bank of Nigeria in revenue generation and corporate social responsibility. His success could be attributed to good management practices and financial prudence. Under the Fiscal Responsibility Act of the Central Bank, the organization is required to contribute 80% of its earnings to the Federation Account as noted earlier. He was commended by the National Assembly for making contributions far beyond expectations. For example, in 2008 before he became the Governor, the Central Bank contributed N8 billion, while in 2013 the CBN under him contributed N159 billion. From the earnings of the CBN, the organization made contributions to distressed individuals and educational institutions across the country.