The Department of Physiotherapy has organized a guest lecture for students of level 200, undertaking a course titled 'Leadership Skills'. The lecture was organized to expose students to the importance of leadership in hospitals and the different structures available in public and private hospitals. 
The course facilitator Dr Ajayi-Olumide Abraham, while delivering his welcome address said leadership today, is one of the most high in-demand skills and students need to nurture it in the early days of their careers. He said leadership has so many complexities and its necessity informed his choice of an experienced guest to handle the topic. 
In his lecture, the guest speaker Dr Aminu Auwalu Bala, a resident doctor at, the Department of Anaesthetics, Aminu Kano Teaching Hospital (AKTH), said leadership is contemporarily, a must-have skill for medical practitioners. This is because of the intricacies in the health sector which adopts an excellent hierarchical system to effectively manage the general health of the populace.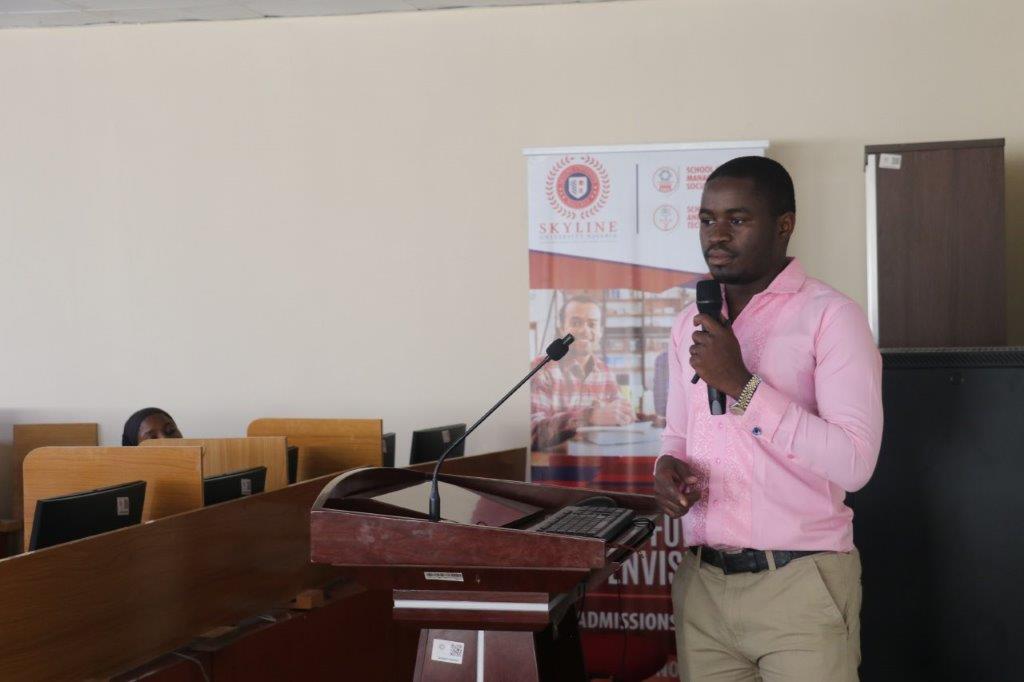 He said for every leader to be successful, he or she needs to use the bottom-up and top-down communication approach to serve effectively. This is why effective leadership in the healthcare system is paramount. According to him, whether a private hospital or not, leadership is still important. 
Dr Auwalu identified analytical thinking skills are always needed by leaders in the healthcare system as complex problems are bound to happen. Some of the additional skills needed to facilitate leadership in hospitals he enumerated include seeking opportunities for professional development, prioritizing communication, leading by example, delegating responsibilities, and demonstrating self-confidence, trustworthiness and accountability. 
Nana Asmau Bala, a student of the Physiotherapy Department level 200, said the Programme is insightful because the expert, addressed many issues that can help us in school and after our graduation. 
Dr Ajayi thanked the resource person and the students for their cooperation and attention throughout the session.